If you have a missing tooth or teeth we understand life is never quite as comfortable as it could be. Anxiety over how you look, how you smile, how you eat and how you feel around others affects confidence and you're overall well-being. At Wayside Dental Practice in Harpenden we believe that dental implants offer the very best solution for patients suffering from missing teeth.
To find out exactly what a dental implant is you can view a two minute video where Robin Horton, Practice Principal at Wayside Dental Practice, explains all. What is a Dental Implant?
Here's 10 reasons why dental implants offer unmatched benefits in the long and short term.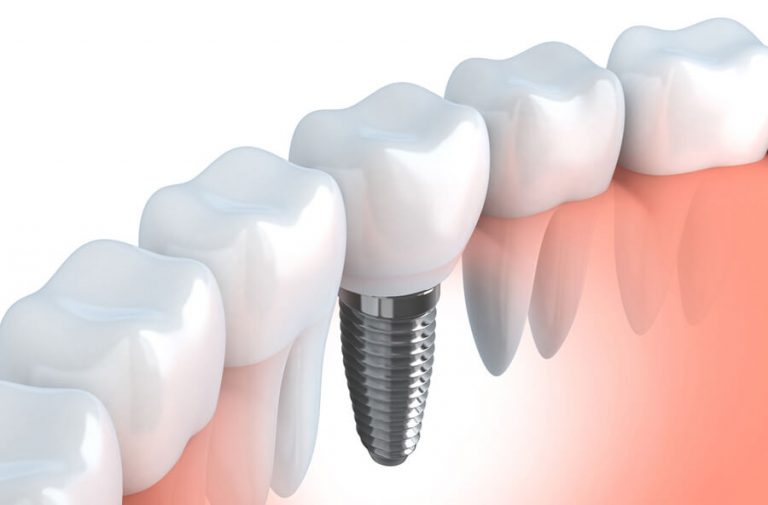 Dental Implants look exactly like natural teeth. We've placed thousands of implants over more than 15 years and love how happy patients are when they have their final teeth, indeed for many it is life changing as they can finally smile and eat with confidence.
Dental Implants feel like your natural teeth, only better. Run your tongue over a dental implant and they'll feel just like your real teeth. You'll have to brush and floss them as you would normally but, unlike dentures, there's no adhesives or soaking them in a glass overnight. They'll also never need a filling or root canal work. In fact, most patients tell us they forget they have implants!
Dental Implants are durable and long lasting. Success rates for dental implants are almost 100%. At Wayside Dental in Harpenden we use the Nobel Biocare implant system, highly regarded by dental implant specialists as the most established and innovative implant system, worldwide. As long as patients stick to a good oral hygiene regime and keep regular dental check-ups there's no reason why dental implants shouldn't last as long as natural teeth.
Dental Implants prevent bone loss. If a tooth is not replaced you'll also experience loss of bone. This matters because bone strengthens your jaw and gums reducing the chance of fractures and other oral health problems developing. Bone loss and shrinkage can also affect your facial structure. Your dental implant fuses to the jawbone and ensures the bone is preserved and even stimulates re-growth.
Dental Implants preserve the health of adjoining teeth. Your new implant will have no negative effects on the healthy teeth either side. When you eat and chew food using your implant the forces go through your jaw rather than the through soft tissue or your adjacent teeth. This has the effect of preserving and protecting your surrounding teeth and gums. Some other tooth-replacement options may require adjoining teeth to be compromised or lead to them being affected if extra force is placed on them.
Dental Implants allow you to eat the food you want. For many patients this is the single most important benefit to implant treatment. It's important not to underestimate the simple pleasure of biting into an apple or choosing a steak from a restaurant menu, without any fear of what might happen to your teeth or loose dentures. "There is no love sincerer than the love of food" George Bernard Shaw. We think George would approve of Dental Implants!
Dental Implants can replace multiple missing teeth. If you have two or more missing teeth it's really important to close those gaps as quickly as possible to avoid any further mispositioning of teeth and jawbone and to stop any further dental problems developing. At Wayside Dental in Harpenden we have dental implant solutions for multiple missing teeth; including implant supported bridges and sameday or teeth-in-a-day dental implants which can replace your entire arch with dental implants and offer more stability than conventional dentures. There are now no areas in your mouth or teeth that can't be replaced and Wayside Dental Practice is one of the very few dental practices to offer the new state-of-the-art X-Guide 3D navigation system which delivers more precise, accurate and safe dental implant placement than ever before.
Dental Implants offer incredible value for money. At first glance dental implant treatment is a more expensive option than other dental treatments but when you consider the strength, durability and length of time they last, they actually work out as a lifetime investment few regret. Work the investment out on a cost-per-year basis and the treatment can be lower than alternative dental treatments. Wayside Dental Practice in Harpenden also offers great patient finance options to help you spread the cost of dental treatment.
Dental Implants improve the quality of life. As discussed earlier, having a missing tooth and teeth can have a multitude of negative effects on the quality of someone's life. Some are obvious; you look older, you can't eat what you want and you smile less. Other's are hidden; loss of confidence, self-esteem and increased anxiety. Dental Implants offer natural-looking teeth that are long-lasting, feel totally secure and give you back that care-free smile of youth.
Dental Implants are proven to work. At Wayside Dental we've placed over3000 dental implants and have seen first-hand how this tried and tested dental procedure changes our patients' lives, for the better. You can see what our patients think on our testimonial page.
Contact Us Today For Further Information
If you would like further information about dental implants or find out if this is a suitable treatment option for you, please contact us on 01582 712470 to book your free initial consultation.